Rental Assistance for the Eureka Area
who qualify for Rental Assistance through
the Housing Choice Voucher Program.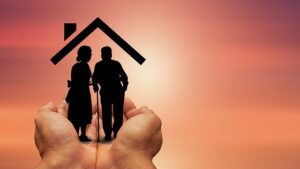 The Housing Choice Voucher Program is available to provide rent assistance low-income households through the HUD Section 8 Existing Housing Certificate/Voucher Program. 
The closest Housing Office available for residents of Eureka is in Arkansas City. 
304 S. Summit
Arkansas City, KS 67005
(620) 442-6063
Request information by contacting Housing Office in Arkansas City.
What is Section 8 Housing?
Section 8 housing, also known as the Housing Choice Voucher Program, is a federal government program that provides rental assistance to low-income families, the elderly, and the disabled. The program allows participants to find their own housing, including single-family homes, townhouses, and apartments. The participant is free to choose any housing that meets the requirements of the program and is not limited to units located in subsidized housing projects.
To be eligible for Section 8 housing, families must meet certain income and asset requirements. The amount of the housing assistance payment is based on the family's income and the rent of the unit they choose. Families typically pay no more than 30% of their adjusted monthly income for rent and utilities.
Section 8 housing can be a great option for low-income families who are struggling to find affordable housing. The program provides much-needed financial assistance and allows families to choose the housing that best meets their needs.
Here are some additional facts about Section 8 housing:
The program is administered by the U.S. Department of Housing and Urban Development (HUD).
There are approximately 2.2 million Section 8 vouchers in use nationwide.
The average Section 8 voucher holder pays about $300 per month in rent.
The program is funded by the U.S. Department of Housing and Urban Development (HUD) and by local housing authorities.
Can Vouchers be used for any Property?
The short answer is no. Landlords must apply to be part of the program. 
Here are some landlord requirements for Section 8 in Kansas:
Maintain and operate the property according to Housing Quality Standards (HQS)
Permit the unit to be inspected
Notify Section 8 staff of any unscheduled move-outs by tenants
Maintain a current city rental license
Keep all real estate property taxes current
Keep the rental unit in compliance with city or county building or housing codes
Maintain areas of the building and the grounds outside which are open to all tenants
Supply heat, but they don't have to supply air conditioning
If they provide air conditioning, they must maintain it
Check that the rental is clean, and look for damage to walls, flooring and other items
Not evict a tenant by themselves
If they want to evict a tenant, they must either have the tenant's agreement or get a court order